If you are thinking of selling anything of value, whether it is gold, diamond, watches or anything else we can make your dreams come true in getting the most cash for your gold, diamonds or watches. We specialize in paying more for designer gold and watches and know the difference between what should be scrap and what is more valuable then the price of the scrap gold. We also buy diamond engagement rings so if you are either upgrading a wedding ring or a wedding band and want a new engagement ring, or a eternity band get the best price for all diamond jewelry from us first.
We melt our own gold and pass the savings onto you! the #1 customer. Over 99% payments paid for gold, silver and platinum. We melt it and test it right in front of you. So whether your selling a diamond, or some scrap gold, come to American Gold Refinery now to  get the best price for your gold.
The price of gold is still high and you can be literally sitting on a gold mine, so if you are in need of cash come to us to get the best price for gold in Manhattan.
We are open 5 days a week from Monday to Friday from 10am to 5pm and we close at 3pm on friday.  We are located at 31 West 47th st #504 on the fifth floor in New York City.
American Gold Refinery 31 West 47th st #504 New York, NY 10036 212-391-1012
With the recent drop in prices this week , as well as some declines on stocks, we are seeing gold and silver demand and there might jump in price in the next few days.
If you are selling gold and silver; hold for the next few days
If you are buying gold and silver; buy gold and silver now before it goes back up
This recommendation is for 12/13/13
With gold dipping at a low point this week, we have seen an increase in people buying gold, predicting it will rise back up.
As of now the price of gold is 1231.00 an ounce and trending lower, there has been an increase in orders for buying kilos and 1 oz american eagles. We should expect a little jump in the price next week (we hope so)
If you are looking for a gold price to either buy or sell gold in NY, then look no further check out the current price of gold in NYC here: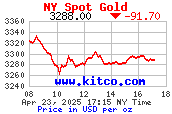 Buy gold in NYC for the lowest price above spot, and sell gold in NYC for the closest price to the spot price of gold. We do both we buy and sell gold depending on the gold price in NY.
If you are looking to sell gold or buy gold, give us a call and let us know what you have, what is your budget if buying and we will recommend gold products to buy like coins or billions that you can have and save, either for retirement or if you are speculating that the price of gold is going to rise and make some money off of selling gold as well.
Gold fluctuates and the price of gold changes daily, so you should always be aware of the current price of gold when selling and buying, and also ask how much premium above the spot price of gold you have to pay. We offer the lowest premiums around, you can either come into our office located in NYC at the address below from monday to friday 10am – 5pm
American Gold Refinery
31 W.47th St #504 New York, NY 10036 212-391-1012  
We have a great team that will help you along the process of buying or selling. You can also call us if you are out of the NYC area as we work nationwide and offer the highest payouts for gold across the country with our mail in kit where we pay shipping and insurance and wire you money the same day.